Main content starts here, tab to start navigating
New Year's Eve in Times Square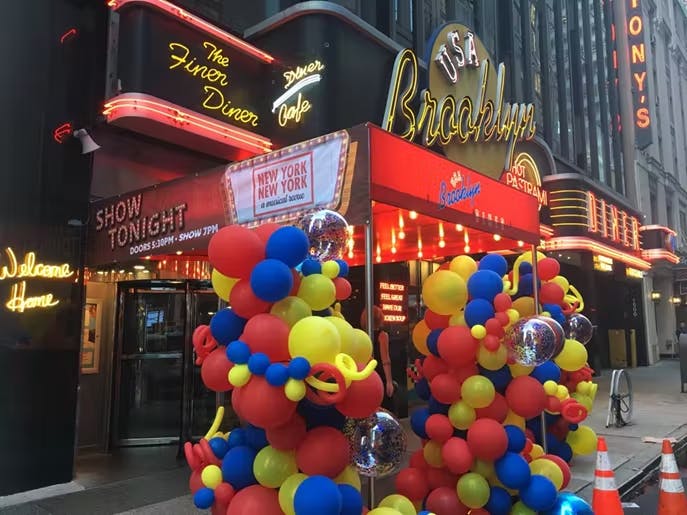 Head to the Brooklyn Diner for a front row view of the ball drop and some of New York's finest vocals!
With music from Broadway's Liya Grigoryan, Josh Roberts, Billy Marshall and Nichelle Lewis, accompanied by the hippest jazz trip featuring Grammy nominated, Tony Glausi.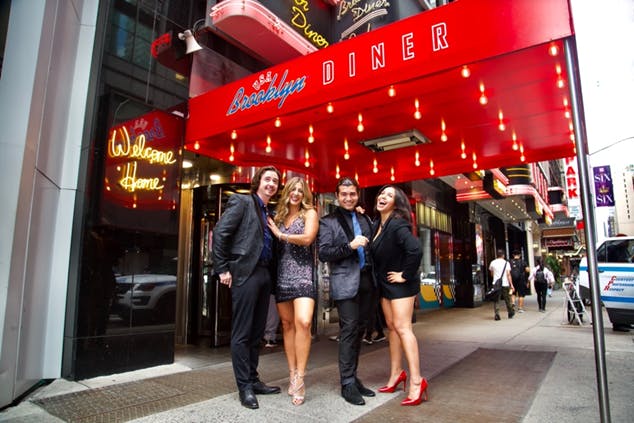 Right in the heart of Times Square, with a beautiful front row view of the ball drop; we are the perfect place to celebrate an iconic NYC New Year's Eve! Along with our fantastic pre-fixe menu we will have live music, a champagne toast and party favors. This year, our menu will be $450 per person (not including tax, gratuity, beverages).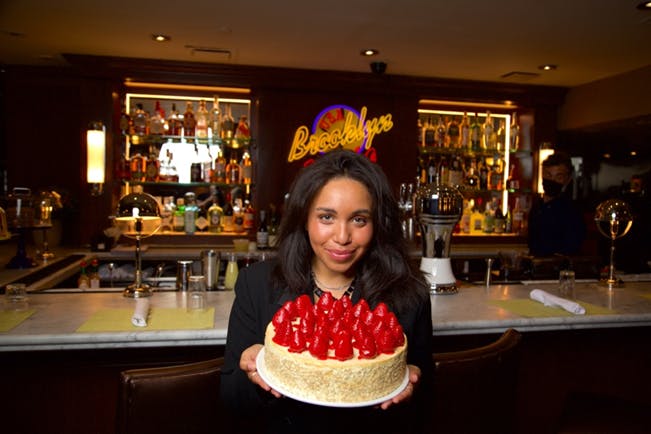 In December, we will contact you to retrieve payment. All bills will be paid with gratuity prior to dining. At the restaurant, you will receive a bill for any additional beverages you consume.
All reservations will be at 6:30pm. After that time, we cannot guarantee you'll be able to get through police barricades.